Self Portraits presented 22 self-portraits by Australian creatives, telling us who they are in this moment.
Creatives were encouraged to think about their personal and professional selves, representing themselves in a single object.
This event was part of Melbourne Design Week 2022 and organised by NGV in collaboration with Creative Victoria.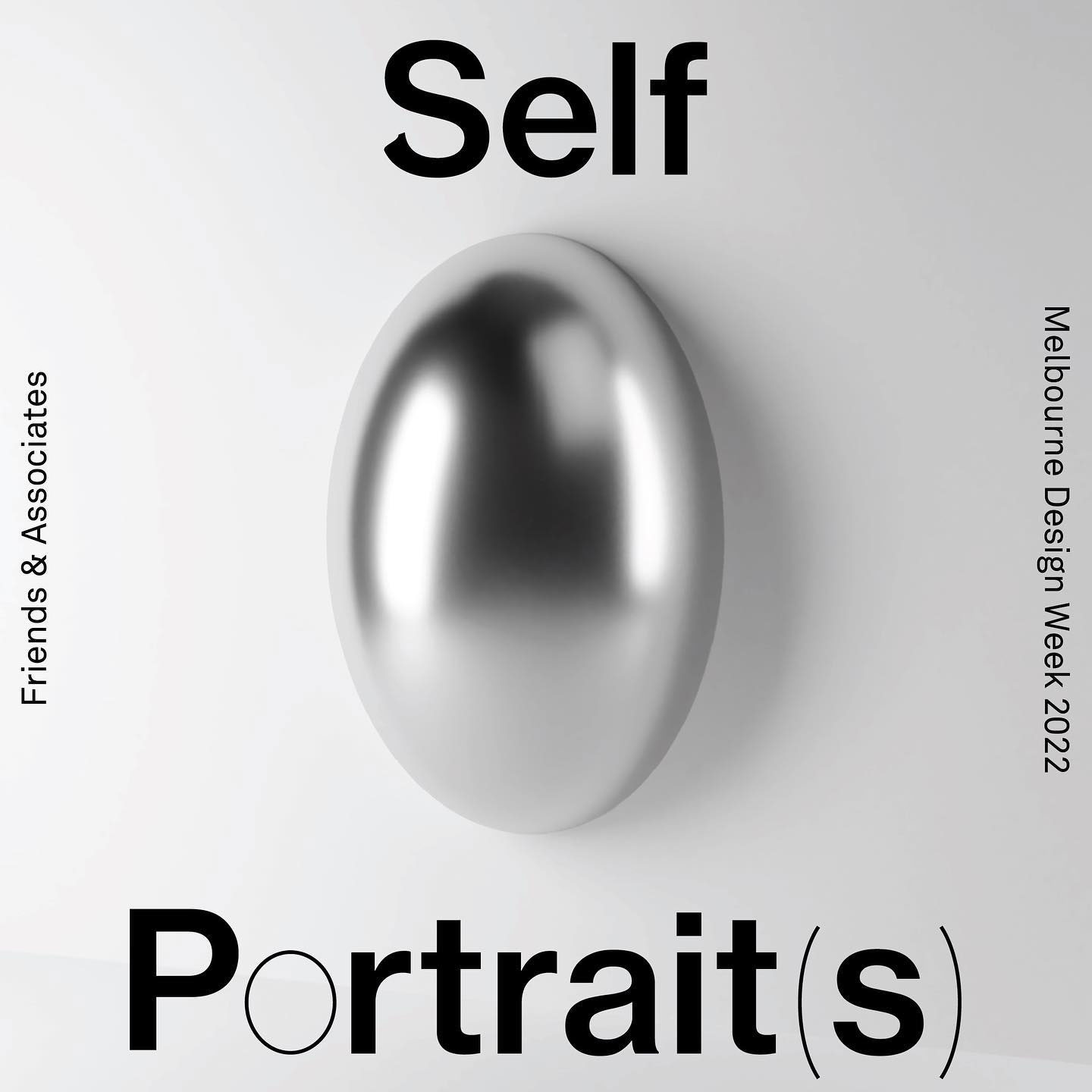 What is Friends and Associates?
A joint venture between Dowel Jones' founder Dale Hardiman and Skeehan Studio. The Friends and Associates team has worked with hundreds of creative practitioners focusing on camaraderie within the Australian design industry.
Our Contribution
We engaged multiple Australian designers, curating a selected array of works, each embodying a unique perspective. We designed and implemented the space, optimising the lighting, layout and display arrangements to facilitate a captivating and fluid journey for the audience. Throughout the process, we crafted and implemented a comprehensive promotion strategy to generate widespread awareness within the community and beyond.
We presented the Meta Chair as our self portrait. As humans continue to expand into designing experiences, objects, and environments in Virtual Reality: what role will physical objects play within the digital built environment.
The immersive experience of VR presents opportunities to design objects and environments beyond constraints in traditional manufacturing or sustainability.
Meta Chair proposes an object that openly copies the known proportions of several iconic furniture pieces, and can be easily adapted to many more. The Met Chair is currently set in the position of the iconic Eames Lounge Chair, one of the most famous and iconic pieces of furniture in history. At $9,900 to purchase an authentic Eames Lounge Chair, the 3D Model is readily available to download for free on the manufacturer's website. How will design evolve in the digital space, will we still collect physical designed objects, and does this justify the work to be a replica?
Services
Art Direction
Curatorship
CAD
3D Modeling
Photography
Styling
Launch Strategy
Creative Team Sourcing