Designed a table to express the material language of Elba for New Volumes.
Elba is a rich and complex stone 250 million years in the making. A beautiful, natural stone that is hard-wearing, long-lasting, resilient and distinctly easy to live with. A material with a story, cut by machine and finished by hand into an object whose story is yet to be written. New Volumes brought together a collection that is sincere, serene and strong.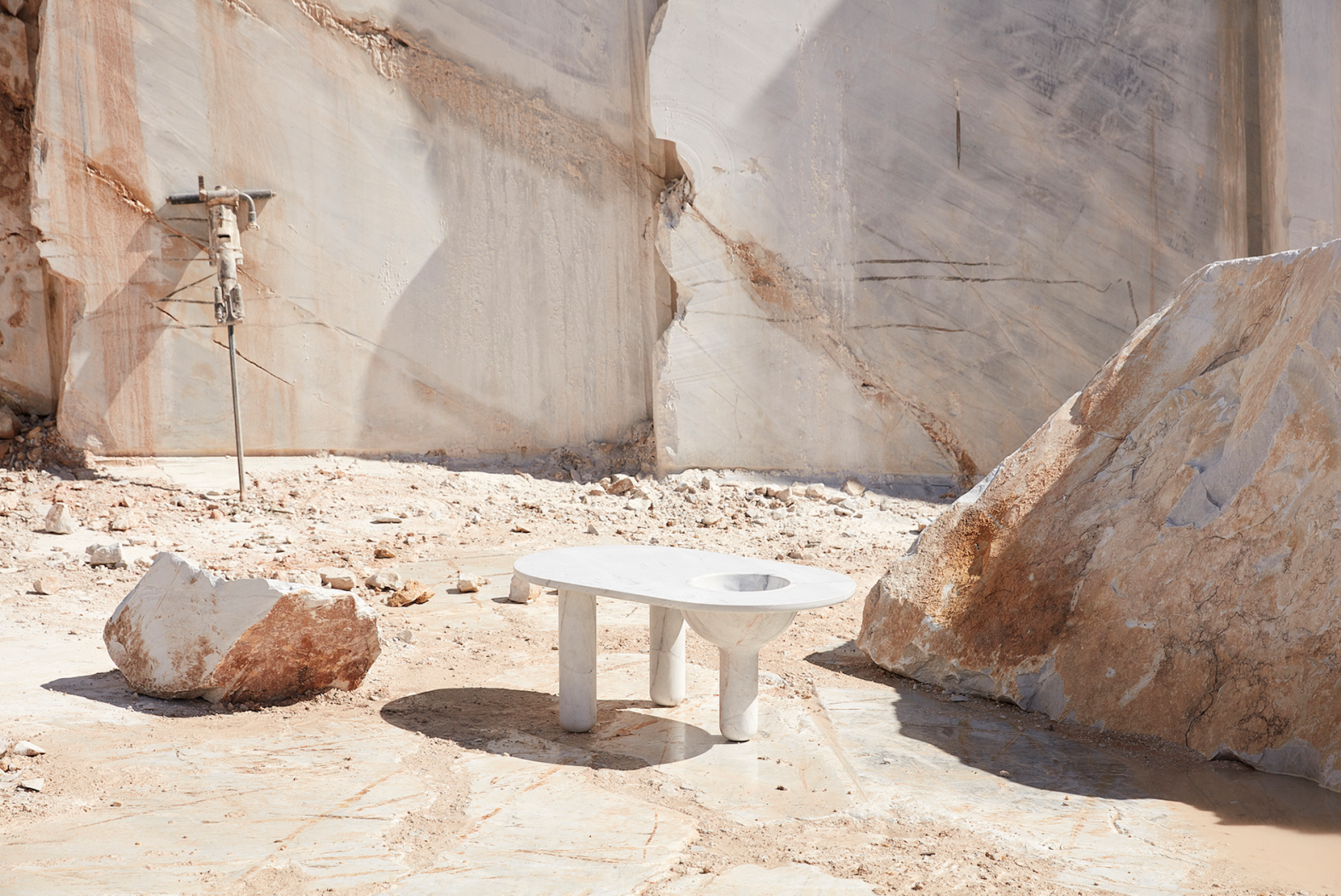 Challenge
New Volumes approached Skeehan Studio to design a product that would celebrate their material of choice – elba.
Solution
While built from simple forms, Bacchus is a table that's intended to spark curiosity. Comprising three legs, minimal oval top and hollowed bowl cavity, each form unites to create a centrepiece encouraging you to style it in a way that fits your function and curiosity. Exaggerated proportions and the weight of each element grounds the table, giving it a permanent place in its environment.
Services
Ideation & concept generation
Market research
Furniture & product design
Design for manufacture (DFM)
CAD
3D Modeling
3D Rendering
Product positioning