The re-design of the Canberra Glassworks retail space.
We designed the new retail space for the Canberra Glassworks. The Canberra Glassworks situated in the historic Kingston power house, is a dynamic professional glassmaking facility, the shop allows for artists' to display and sell their work.
The project was beautifully executed by a team of local manufacturers, builders and craft persons.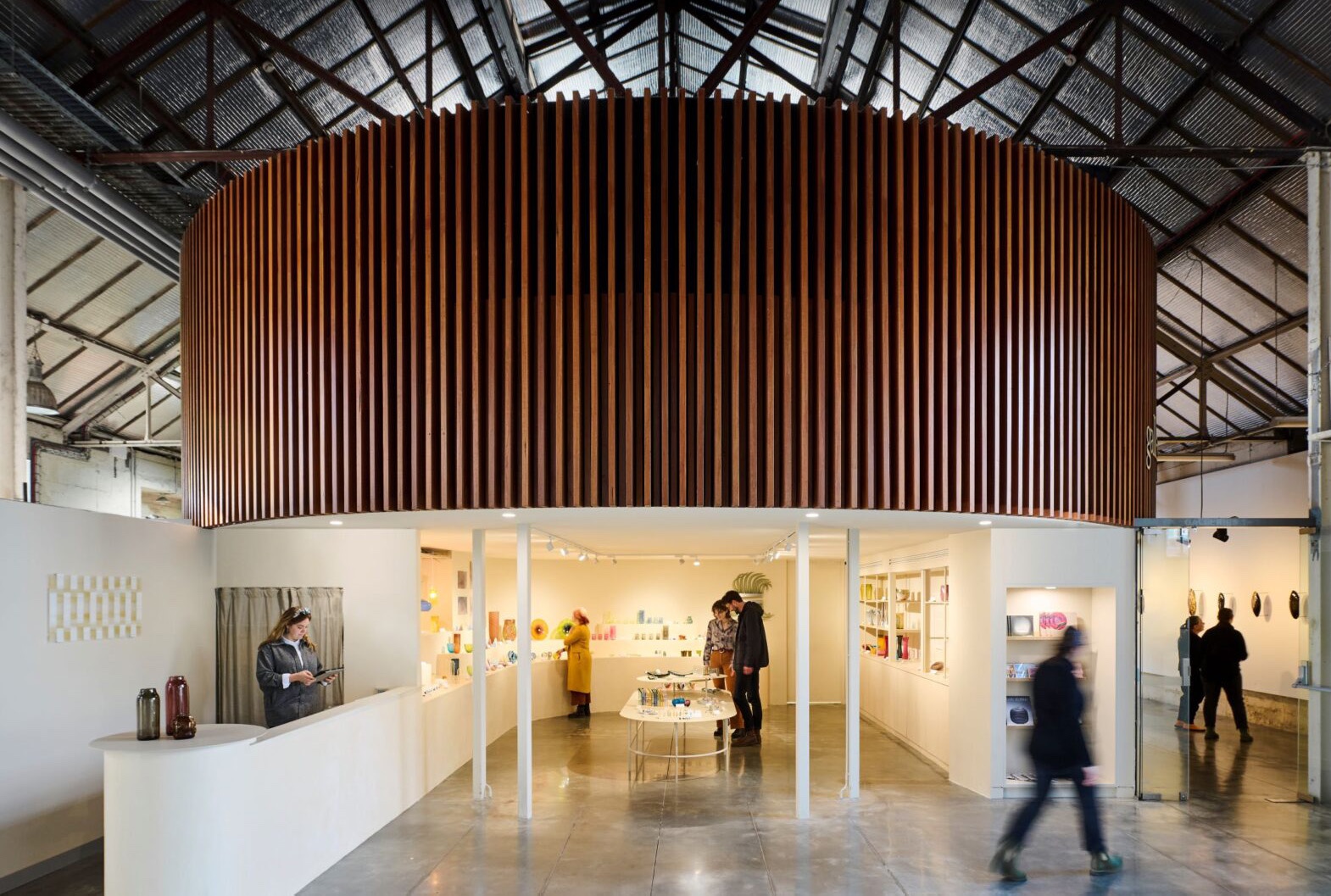 Challenge
The original retail space was generic in its style with poor wayfinding. We needed to highlight the craftsmanship of the glass pieces on show whilst still integrating the historic building utilising the space to its maximum.
Solution
We set out to create a space that would reflect the Glassworks' brand image. Showcase the extraordinary works and provide a welcoming atmosphere for visitors. As we were displaying a variety of high-quality handmade glass, we set out to establish a blank canvas, this required a carefully selected palette of colours and finishes that enhanced the beauty and transparency of glass.
We introduced a curvilinear landscape, referencing the formal language of the Glasswork' existing interior. The result is a space that embraces the changing needs of the retailing environment while also providing an enjoyable experience for both the consigning artists and the public.
Services
Experiential Design
Creative team sourcing
Ideation & concept generation
Art Direction
CAD
3D Modeling