A range of custom furniture for a new coffee shop.
ARC is Redbrick's new venture in Canberra's evolving hospitality scene. The venue is complemented by a food menu of refined classics, focusing on local produce.
As a coffee roastery, Redbrick since 2011 has spent the last decade creating a sharing speciality coffee, whilst also committed to having a positive impact on the community and environment. The fit out of ARC is the culmination of these values becoming a collaborative project between architects, designers and Redbrick Coffee.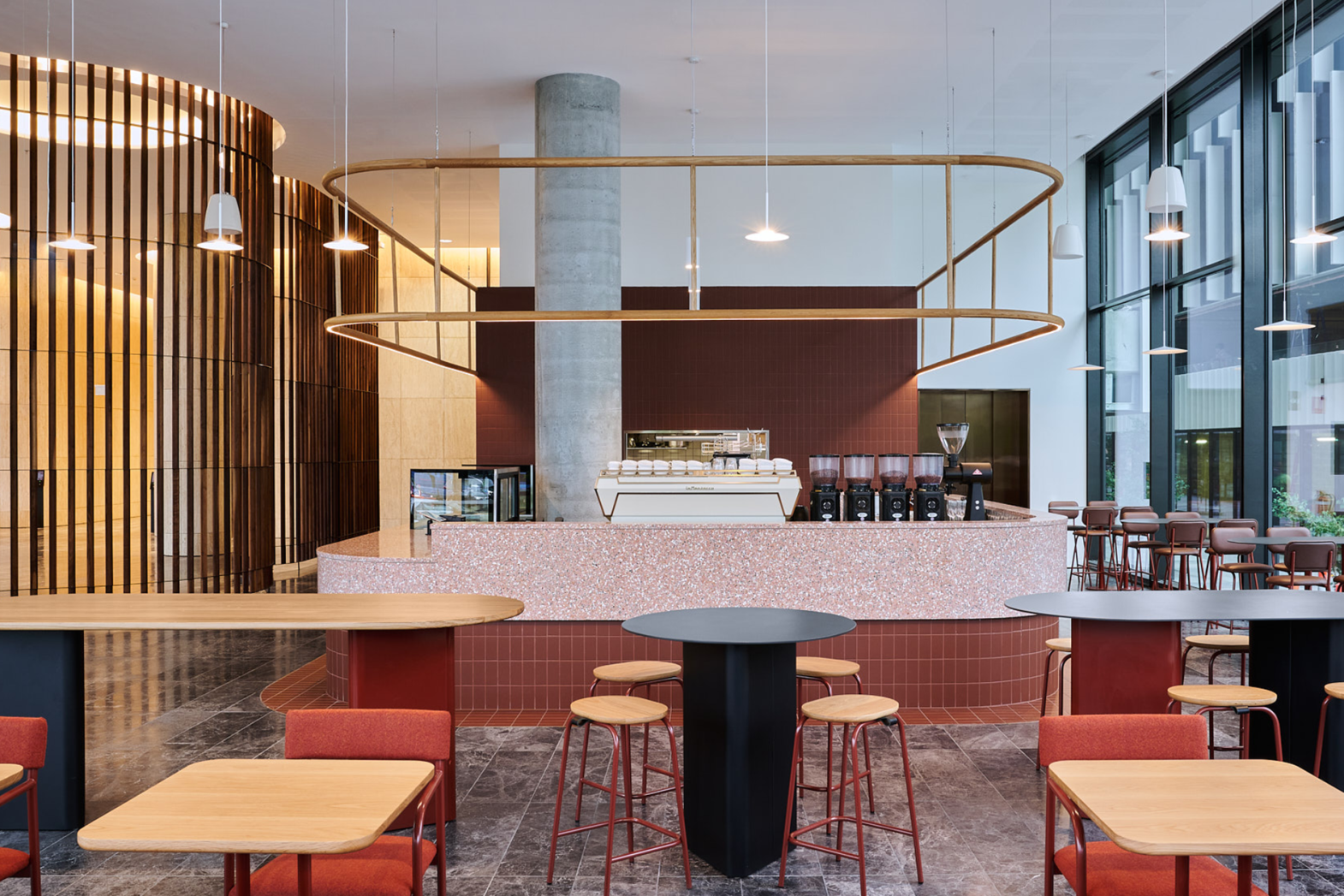 Challenge
Make a connection between the work of the architects and the Redbrick team to design a custom range of furniture for a new hospitality space.
Solution
We developed the WALTER Table Collection and further expanded our NAVE Collection by responding to the material palette and specific audience needs. This created a cohesive environment bridging the gap between furniture and its surrounding architectural details.
Services
Experiential Design
Creative team sourcing
Ideation & concept generation
Art Direction
CAD
3D Modeling
Design for Manufacture (DFM)