Designed and manufactured a contemporary armchair for Lane Crawford.
The AVISO Armchair was developed alongside Stellen. Completely designed and manufactured in house with textiles provided by Kvardrat Textiles and leathers by Maharam Studio.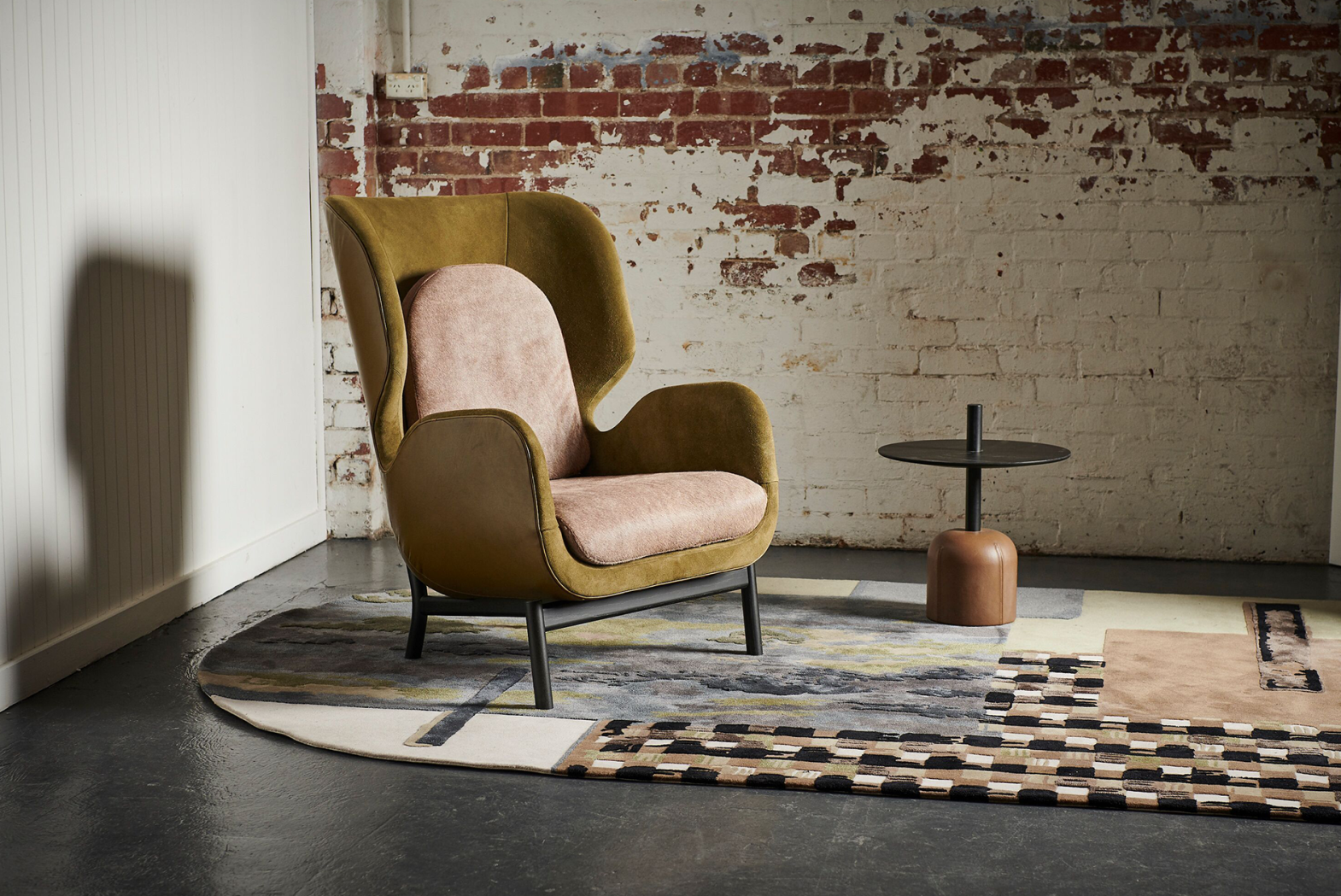 Challenge
Design and manufacture an armchair at the intersection of traditional handcraft, technological precision, and contemporary form.
Solution
Taking inspiration from yacht design and boat building techniques – AVISO is an armchair with generous proportions and clean controlled curves. A minimal timber frame anchors the chair's sculptural silhouette. The use of premium natural materials combined with exceptional craftsmanship builds a tactile experience that celebrates the ritual of relaxed seating.
The armchair pushes the boundaries of traditional production methods. Completely manufactured in house, within Canberra, it features a bent laminated shell accompanied by a skeleton seat frame. Every detail has been carefully selected and then crafted by Stellen and Skeehan Studio, resulting in a symbiotic relationship that celebrates materiality and manufacturing.
Services
Ideation & concept generation
Furniture & product design
CAD
Design thinking
Manufacture