A furniture collection for the modern workspace.
The Hive Collection is a range of furniture suited to the workspace post-pandemic. All pieces are mobile and flexible. A wide range of accessories allow for personalisation to the workplace and the individual.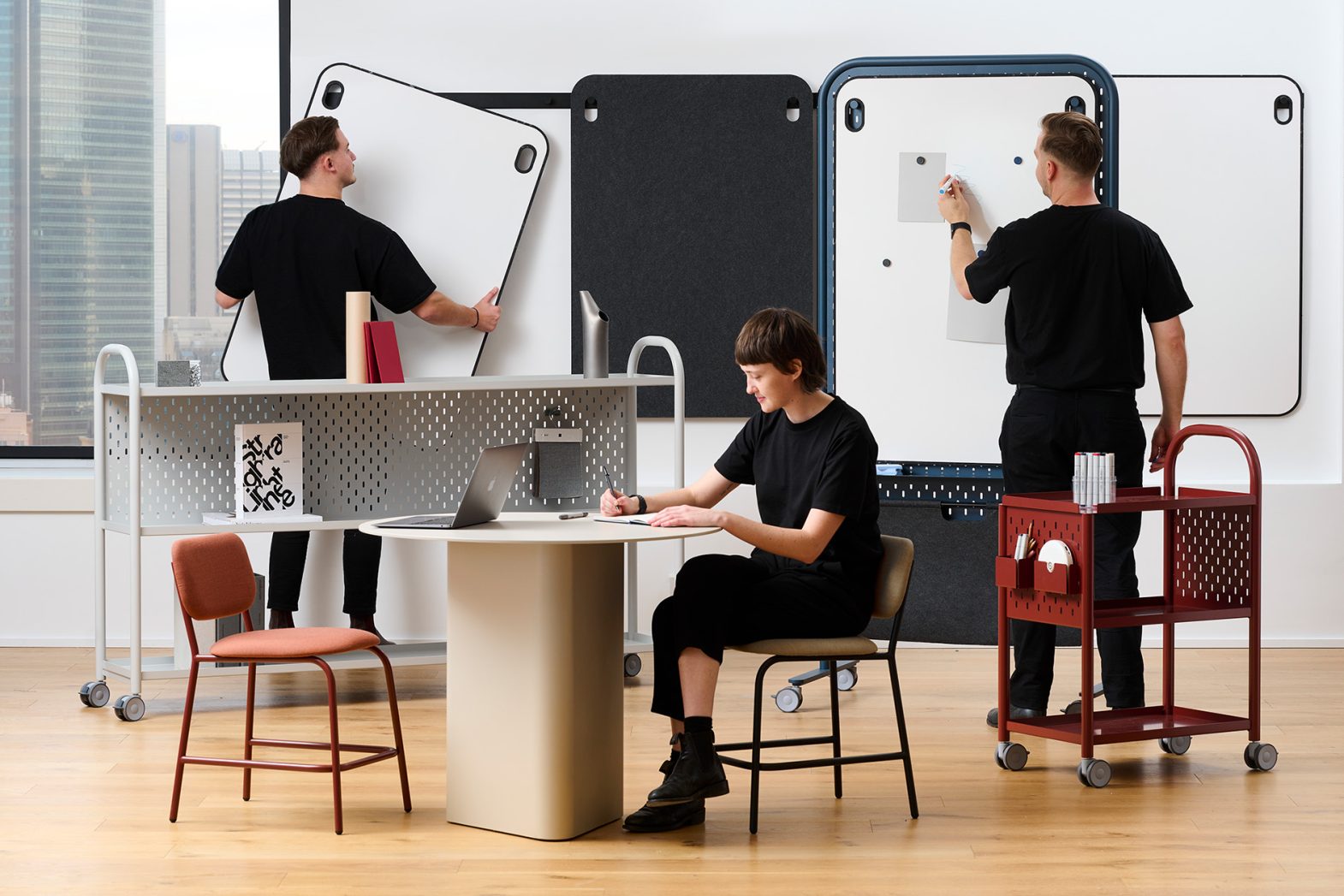 Challenge
There is no single workspace that works for every organisation. The modern workplace is made up of adaptable spaces, uniquely catering to both the individual and the organisation. The pandemic has shifted how work takes place. Since this, employees have changed what they want within their workspaces. There's a greater demand for hybrid workspaces, where one space can fit many different needs, moving away from the static workspaces of the past.
Solution
The HIVE collection supports creative collaborative work across disciplines, a truly modular approach to the way we work post covid. Complementing the way we will be working post-pandemic.
The research leads us to define three key sectors to target. Specifically Education, Corporate and Creative as opportunities to use Designed products to enhance the way we work and experience an environment. Defining the overlapping needs of each sector gave us the scaffolding to design a steel mesh pattern that is shared across all products. Allowing the easy adaption of multiple accessories, whiteboards, TVs, and tools to complement unique methods of working.
Services
Furniture Design
Market Research
Design Thinking
Design for Manufacture (DFM)
Product Positioning
CAD
3D Modeling
Styling
Photography