Packaging and product design for home hair colouring brand Miiroko.
Miiroko deliver salon-quality, low-chemical home hair colour, sold online with the help of a virtual hairdresser. Skeehan has developed packaging and product design for the Miiroko starter kit.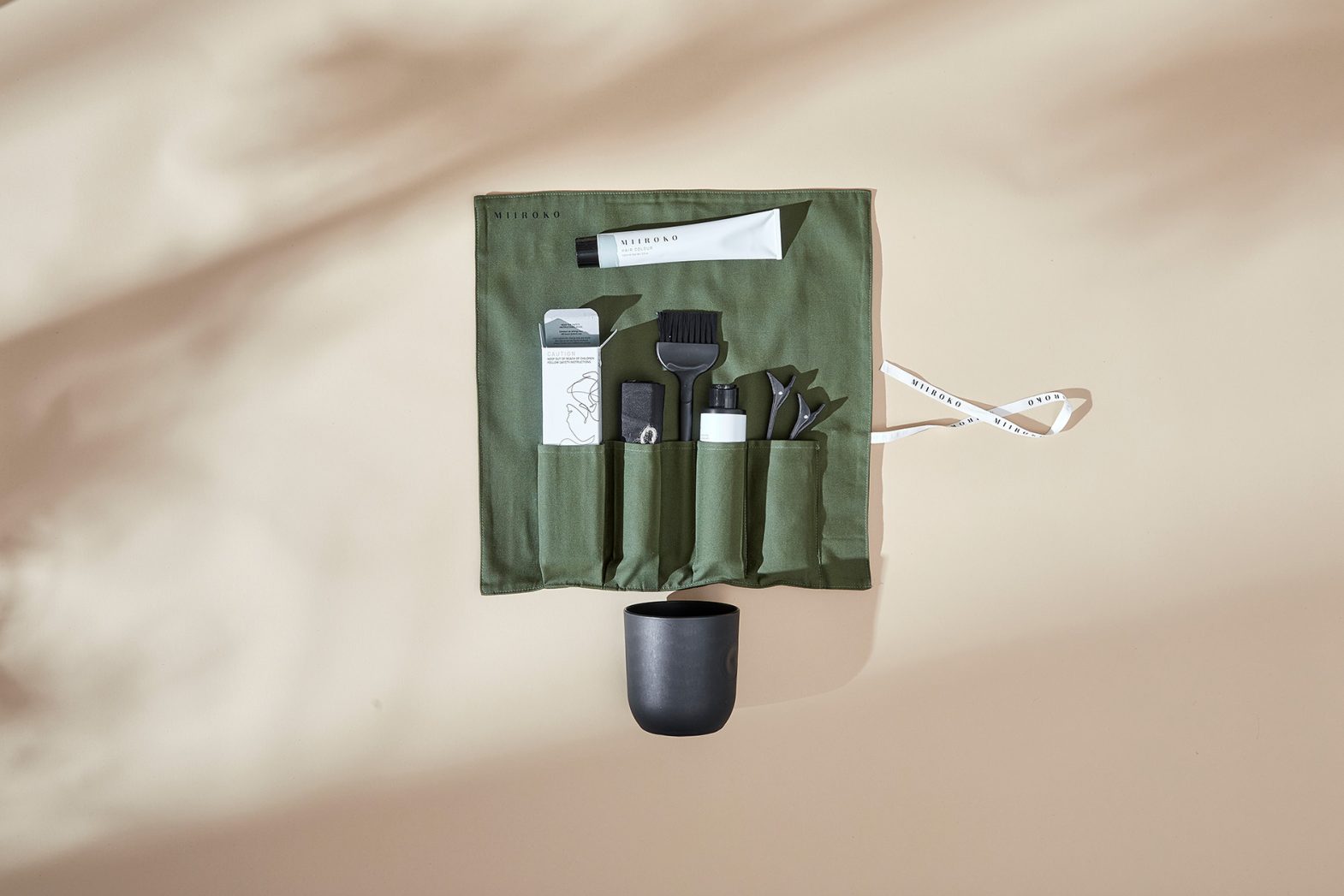 Challenge
Develop and design packaging and product design for a home salon colour kit that is both functional as a storage container and useful to the hair dying process.
Solution
We learned about the tools and processes of professionally dying hair. Combining this into a packaging solution that was intuitive to use and made from sustainable materials. This aligned with the Miiroko brand values. The fabric bag allowed for a each individual tool to be easily accessible as well as folding together into a portable, tactile storage solution. This also nicely fit within the cup, which is used in the process, to be a complete compact solution for the home environment.
Through the thoughtful attention to texture, colour and choice of materials, the packaging evokes a welcoming yet refined presence.
Services
Product design
Packaging design
Brand activation
Design for Manufacture (DFM)